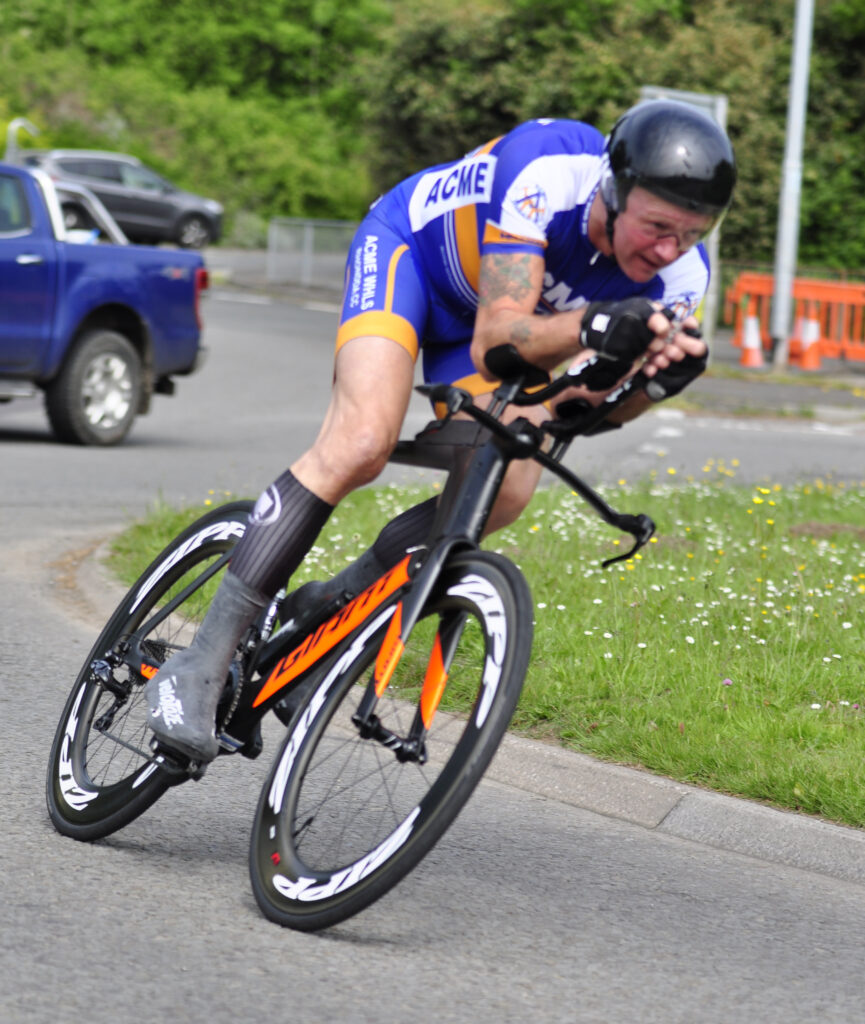 Riding in the Overflow Event of the WCA 25m Championship, Club Committee member Dave Singleton enjoyed the fine weather despite the wind that was about. In the main field, triathlete Gary Flower had already completed his ride, stopping the clock at 52.06.
Dave is well used to the R25/3H Course which is a favoured route because of the potential for fast times. Although a very creditable performance no P.B.s for Dave on this occasion posting a 57.10.
The following weekend Dave returned to the R25/3H to compete in the Sportzmad 25 m TT. Sportzmad organise many excellent events. Dave Singleton's goal on this occasion was to improve on last week's performance. On a fine day he was in better form and posted 56.22m with an average speed of 26'611mph.
The shorter distance of 10 m was Dave's next target. The Virtual CC event, organised by former Club member Simon Kinsey, was run on the R10/22A Course in the Neath Valley. Dave's goal today was to set a start time which he could use as a bench mark for the rest of the racing season. With a small field at the start line for this evening event our rider posted 23.33m, a little over his PB with an average speed of 25.428mph.
A larger field assembled for Dave Singleton's final race in May, once again organised by Simon Kinsey's Virtual CC. On a fine day improving on his previous time was Dave's target. His training programme, involving long rides, would appear to be bearing fruit as he posted a 55.04m at an average speed of 27.24mph.
This was a very full racing programme for Dave Singleton during the month of May which has set him up well for June and July when he intends branching out into a different type of racing which we look forward to reading about.