Dean Cummings put in a good performance in the recent Worcester Evening Road Race Series, based around the Malvern Hills.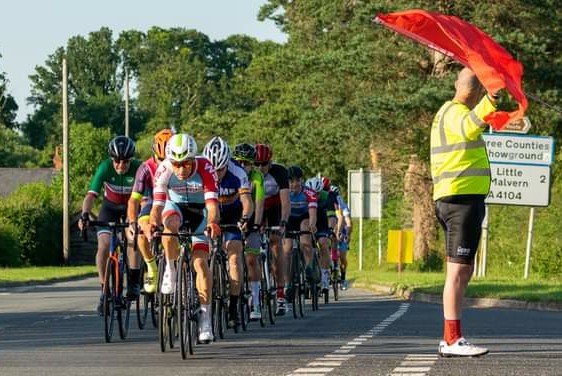 The 32 mile Hilly event was staged in dry and bright conditions, but a stiff wind made parts of the circuit tough with side winds on the two laps. The large Peloton was categorized into three groups with Dean in the middle group.
From the start a high pace was set and Dean's group chased hard and after a number of miles the first group on the road was in sight. Contact was soon made and the pace increased again knowing the third group containing some well known quality riders were keen to bridge the gap behind. Unfortunately in the later stages of the final lap the three groups were all merged and the pace increased again in the frantic final hilly miles to the finish. Dean rode a good race finishing just behind the leading group on the fast run in to the Chequered Flag.