The first of the ACME club Championships took place recently, a tough test over Thirty miles to compete for the D.J.JONES Trophy. This championship first competed for in 1950 and won by E.JONES with a very respectable time of 1.19.38 many years ago, a result which as been beaten numerous times since then.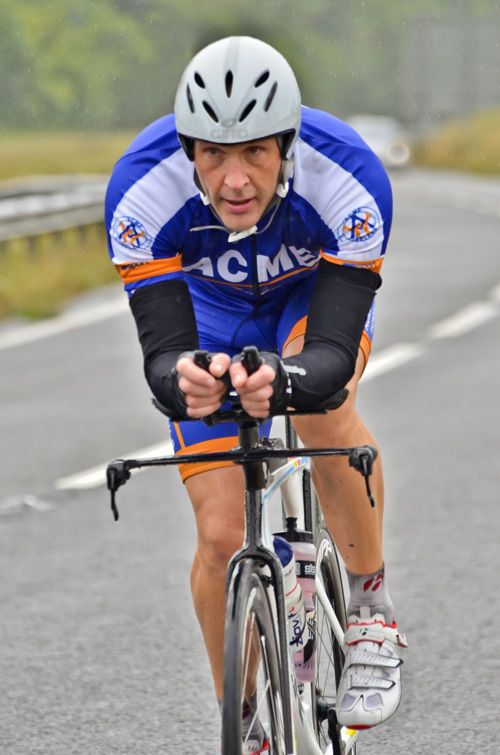 For the 2017 championship only one member took up the challenge and after an impressive 2016 season where Gary Flower received awards for various Championship Events.
ACME's 30 Championship is incorporated into the Bynea CC event based around the undulating road of Llandovery where riders negotiate a testing route. Gary like many members admitted to be behind on his training schedule for this time of the year started the trial at a steady pace and just hoping he could improve on last years' time of 1:13:39.
Gary coped well once the miles started to roll by through narrow villages and avoiding slow moving farm traffic along the way. Approaching the finishing timekeeper he could see that he was going to beat last years' time which was always going to be a personal challenge.
Back at the HQ his time was revealed, a 1.11.44 almost 2mins quicker than his 2016 time and 5th Overhaul in the event, a pleasing performance and will receive the 30m Champs Trophy for the first time.
Unknown to Gary at the time, this is a "New ACME Championship Record" beating  Kevin Bartlemore impressive time of 1.12.04 set in 2000.
Club 30 mile Championship History:- https://acme-wheelers.co.uk/club-champions/30-mile-trophy/