A little later than normal the Club Hill Climb Championship was held on Sunday 10th November. As usual two dates were set aside but this year we were lucky enough to have a lovely sunny day, though a little cold, on our first choice date. The Barn Hill route was used, a tough climb with no run up for the riders, starting right where the road begins to rise.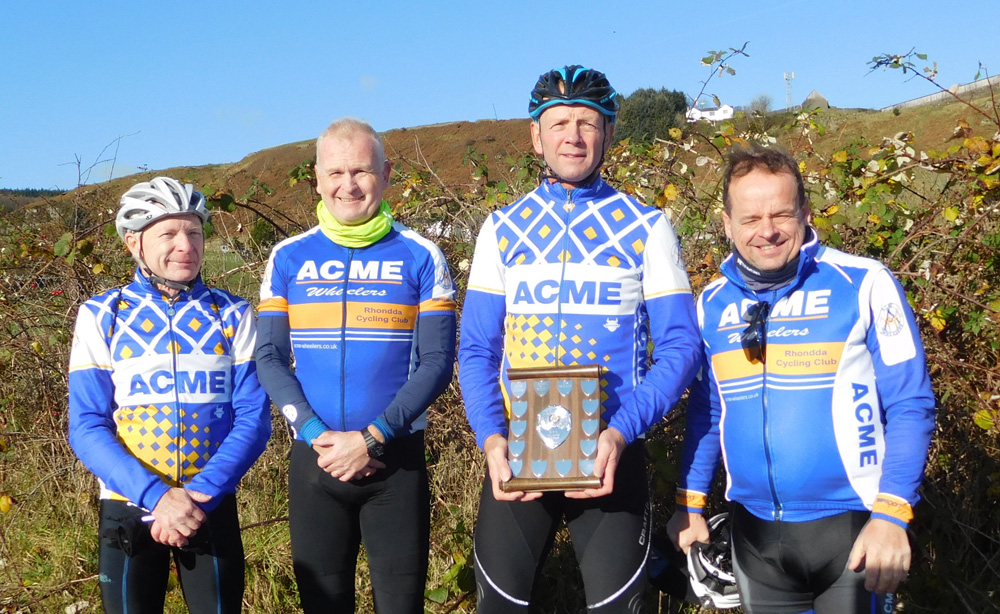 With their clocks synchronised, Time Keepers, Roger and Margaret Evans were ready for riders to sign on. The sun was shining at the start and finish area with a little colder, shady section a little further up the hill.
Four members signed on for the event, a nagging knee problem for Gary Flower meant he could not ride but he was able to take over the "pushing off" duties. First off was Club Treasurer Dave Roberts riding his one event of the year, followed by last year's winner Dave Singleton. Next off Dean Cummings was having a day off from the road circuits and finally Kerry Lewis took some time off from camera duties. All riders had to work hard on this testing course at a time of year when they would normally be winding down the training for a few weeks.
Final times were reflective of the amount of racing each of the riders have been involved in during the season with last year's winner, Dave Singleton, posting a time of 2m 42s, this was closely followed by Dean Cummings' 3m 03s. A little further behind Kerry Lewis posted 4m 09s with Dave Roberts finishing fourth with a time of 5m 05s.
Well done to all riders and many thanks for those who enabled the event to take place.  The next event for Club members will be a less strenuous as we look forward to the Christmas Dinner.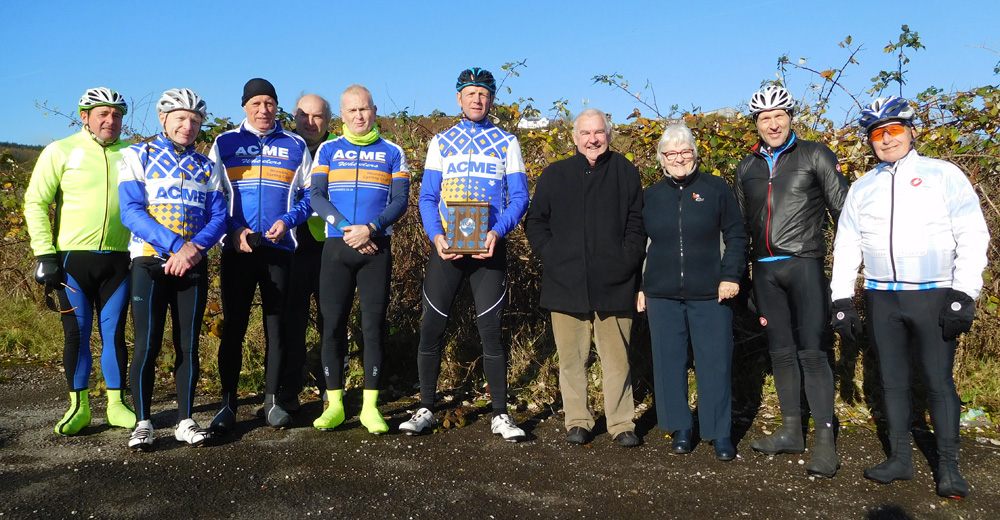 More Photos @ https://acme-wheelers.co.uk/gallery-2/gallery-2019/nggallery/2019/hill-climb-championship-2019